Generate QR code with transparent background. QR generator can help you to make stylish QR codes with unlimited customization options. One of these features includes transparent QR codes. Technology has made a lot of improvements. Also, the core purpose of technological advancement is to make lifestyle easier and efficient.
QR codes also known as quick response code is one of those advancements in technology. It made life much easier. Because you can receive or send data, make payments, and do health checks instantly with just one click. Also, it's touchless technology that does not require any physical contact. That itself made it much safer to guard against harmful bacteria. The currency is one of the dirtiest physical items which can serve as a diseases carrier.
Create Transparent Background QR Code
Step 1. Choose a module e.g. Link and enter your destination URL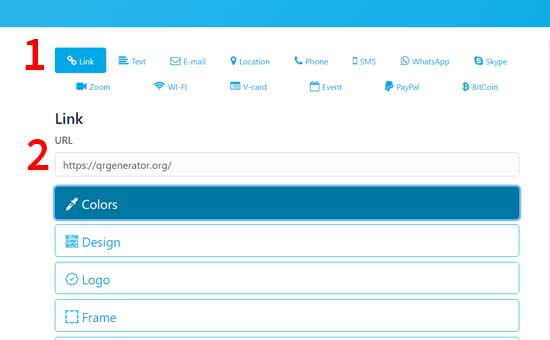 Step 2. Tap on Colors > Check "Transparent background" option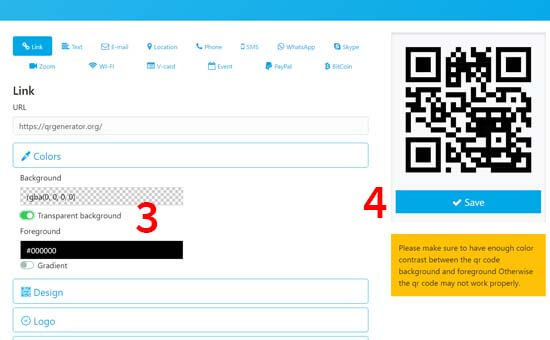 Step 3. Click SAVE. Then download the QR code in your required format.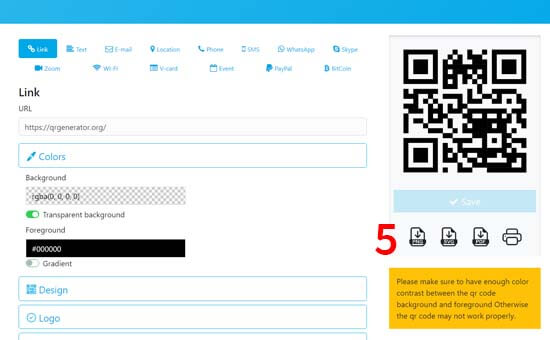 You can make further customization if required. Such as changing QR code design, adding custom logo image to QR code, custom frame with text, and more. You can create QR codes for the WiFi password, zoom id, skype id, PayPal payment, v-card, etc. Our QR code generator tool is 100% free and for everyone. I hope this tutorial was helpful for you to create a white QR code with transparent background.
PNG Format QR Code
PNG stands for portable network graphics and is a type of file format. This file is usually an image with transparent background. QR codes can also be transparent with white or no background color. But you may have foreground color to make it work. Also you can create gradient foreground QR codes.
Was this post helpful?
Let us know if you liked the post. That's the only way we can improve.